Space Saver
Reclaim valuable space by reducing the volume of glass bottles sent to a bin. The SpaceSaver can be mounted directly over a waste bin, is quiet and ideal for designated waste areas.
The SpaceSaver BottleCrusher is the mid-range version of BottleCrusher machines. Glass waste is collected directly in the waste bin below. It can be positioned up to 1.5m from the ground using the light and easy to use hoist.
For venues where noise pollution is an issue, the SpaceSaver will eliminate the need to tip waste glass bottles into bins which can upset nearby residents or other venue operators in the area.
Reduce the number of waste bins from 20 to 5
The SpaceSaver BottleCrusher is an ideal machine for pubs, nightclubs, bars, and hotels. It allows venue operators owners to reclaim valuable space in designated waste areas and significantly reduce the area dedicated to storing glass waste.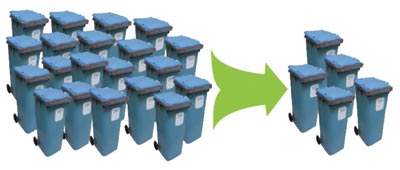 Features
Ideal for designated waste areas
Safe, quiet and easy to use
Improve occupational health and safety considerations by eliminating the risk of injury from lifting bins and/or handling broken bottles, as well as noise levels
Reduce the volume of glass waste by up to 75%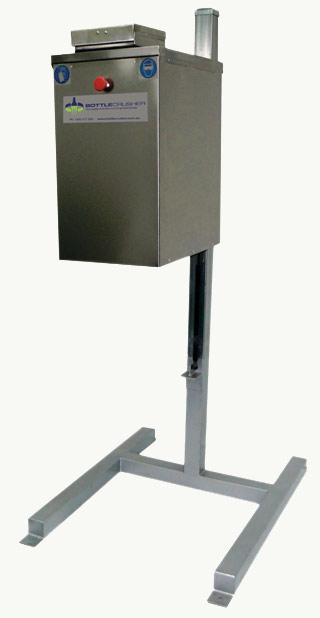 See it in action
TESTIMONIALS
"We have been using the Compact Bar bottlecrusher for 3 years now, and we could not operate without the crusher, due to space savings in the waste room and we generate a lot of glass. The support service is great and glass collection is timely and on-call when we are very busy."
Lamonts Wine Store